The TEMPUR® Guide to Memory Foam
WHAT IS MEMORY FOAM?
Memory foam is a high-density foam that is predominantly used in mattresses and pillows. You're probably thinking, well that's not exactly rocket science, but you would be quite wrong…
TEMPUR® was first created by NASA in the 1970's to cushion astronauts during lift-off as they journeyed into space. TEMPUR® sleep scientists realised the potential of this unique material and were the very first to introduce this revolutionary product to the world. Since then, we have been making mattresses and pillows with the aim of transforming the sleep of our owners across the globe.
We invest millions each year to constantly improve our formulas and innovate new products. In fact, only a handful of highly trained scientists know our secret formula!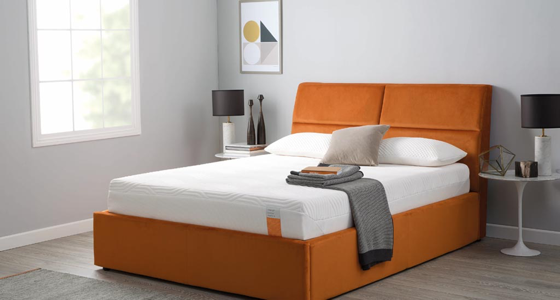 SPRING MATTRESSES VS MEMORY FOAM VS TEMPUR® MATERIAL
The ingredients and process to make our unique TEMPUR® Material are a patented industry secret. See how TEMPUR® Material benefits compare against similar products:
* ORDINARY SPRING MATTRESS - Lumps and bumps, uneven pressure points, bouncy * STANDARD MEMORY FOAM MATTRESS - Layers break down, more even pressure distribution, feel motion transfer * TEMPUR® MATTRESS - 10 years of lasting quality, absorbs and distributes pressure, minimal motion transfer
WHY IS TEMPUR® MATERIAL BETTER THAN MEMORY FOAM?
Produced from a secret formula first developed by NASA to support astronauts during lift-off, TEMPUR® Material provides support where you need it all night long.
When it comes to making mattresses and pillows, TEMPUR® is in a league of its own. For decades, competitors have attempted to replicate the unique TEMPUR® feeling. We have always manufactured our own products, while others frequently outsource their production which means they can struggle to monitor quality. We are the only mattress company in the world to be certified by the International Space Foundation!
Here's why TEMPUR® owners across Europe are more likely to recommend TEMPUR® than other mattress brands*
*Based on interviews conducted with over 22,500 mattress owners in 13 European markets from 2016-2018. Calculated by comparing the average top 'likely to recommend' scores of TEMPUR® mattress owners across all 13 countries with the closest competitor's average top 'likely to recommend' scores in each country. Closest competitor means the nearest competitor based on the interview scores only.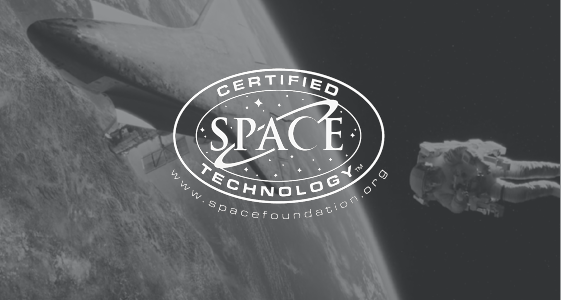 ADAPTS TO YOUR BODYNOT JUST ANY MEMORY FOAMPRESSURE POINT RELIEF
ULTIMATE COMFORT & SUPPORT
The interconnected, viscoelastic cell structure of TEMPUR® Material enables our mattresses to absorb extra pressure. Effectively, TEMPUR® Material redistributes your weight providing relief in painful areas of your body, ultimately allowing you to get a comfortable night's sleep. We believe other types of mattresses absorb less pressure which can cause an uncomfortable and restless night's sleep.





What causes a restless night's sleep? On any standard mattress, the effect of your partner moving whilst you sleep can be multiplied due to high motion transfer! This may sound complicated, but this is simply the energy that is transferred through a mattress from one partner to another.
For those looking for an undisturbed sleep, the lower the motion transfer the better. TEMPUR® Material has 3% motion transfer versus 20% for the normal memory foam (as tested in our product test centre in Denmark). Ordinary mattresses can have a far higher motion transfer, so if your partner moves a lot during the night, investment in a TEMPUR® mattress is the most practical long-term solution.

A great bed should deliver comfort and support night after night. At TEMPUR® our mattresses and pillows face a rigorous testing process, it's the only way we know how to make sure our products perform for our customers. We are so confident in our quality that we offer a 10 year guarantee on our mattresses as standard, and 3 years on our pillows.
---
THE TRUTH ABOUT MEMORY FOAM
---
ARE MEMORY FOAM MATTRESSES GOOD FOR BACK, NECK AND HIP PAIN?
It is our opinion that standard memory foam mattresses are not very effective when it comes to relieving pain and pressure. They have some pressure relieving capabilities but TEMPUR® Material has been widely adopted in medical institutions across the world due to its proven pressure relieving properties. Based on our years of experience and knowledge regarding memory foam quality and performance, TEMPUR® Material has been found to alleviate tension in painful areas of the body whilst sleeping, allowing you to rest in complete comfort.

ARE MEMORY FOAM MATTRESSES HOT TO SLEEP ON?
It has long been rumoured that standard memory foam can often cause a hot night's sleep. This is because normal memory foam can have a dense cell structure which traps heat. However, TEMPUR® Material has an open cell structure which allows it to breathe so heat can escape efficiently.

CAN YOU CLEAN A MEMORY FOAM MATTRESS?
It can be very hard to clean a standard mattress because often they are made with fixed or stitched on covers which cannot be removed or changed. However, every current TEMPUR® mattress is equipped with a removable washable cover. Some have handy zip-off QuickRefresh™ tops which make it so much easier to maintain larger size mattreses such as doubles, kings and superkings. One of the main benefits of sleeping on a TEMPUR® mattress is you can easily clean and refresh your bed!

ARE MEMORY FOAM MATTRESSES TOO HARD?
Ordinary memory foam mattresses can often feel very firm to sleep on. This may cause discomfort, ultimately preventing you from getting a great night's sleep. TEMPUR® Material has been engineered to react to your body temperature. It is optimised to work best at room temperature (23°C). By actively conforming and adapting to your body shape you are constantly supported throughout the night. Furthermore, our wide range of mattresses means that you can choose a comfort level which is unique to you. View our full mattress range here.

CAN YOU FLIP A MEMORY FOAM MATTRESS?
No, this most certainly is not necessary for a TEMPUR® mattress, making them easy to look after because you do not turn them over. They are designed to deliver your best night's sleep, not for practicing weight lifting! Because pressure and temperature cause TEMPUR® Material to change shape to adapt and mould to the profile of a sleeper's body, to fully appreciate memory foam benefits, extra support is supplied by additional layers within the mattress. So TEMPUR® owners always sleep on the top side of their mattress. In combining dynamic support technology with all the memory foam benefits and more of TEMPUR® Material, we pride ourselves in offering a wide choice of comfort options because we know one size does not fit all. Comfort is a very personal thing.

HOW LONG WILL A MEMORY FOAM MATTRESS LAST?
Ordinary memory foam mattresses break down over time. This means their layers will start to crack and break open, ruining any support they provide. TEMPUR®mattresses offer a 10 year guarantee of lasting quality because we understand that a mattress is a long term investment for your health and well-being.